Mr Vadodara Aman Rathod launched Exclusive 26th January edition T-shirt. There were tremendous response from Across the country regarding 26th January Edition T-shirt.
Valiant sport's private limited- publically known as Valiant
Valiant is a sports brand that is now having market in india and also available at Global level.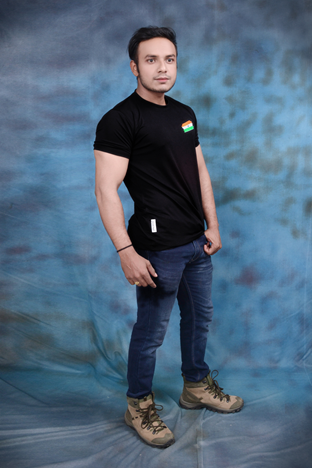 Chetan Sharma, the man who bagged hat-trick wicket in world cup is a marquee face of valiant
The merchandise has seen some takers and the market demand is on the upswing. As far as the plans are concerned, Valiant will slowly penetrate into the remote areas where they will extend support to young and talented sports people.
Mr. Vadodara Aman Rathod will be the face of this campaign as the goodwill brand ambassadors. This will go a long way in establishing trust and helping Valiant to extend support to young sports talent in Gujarat. Aman Rathod has also shared his life experience and how it has taken a turn for the better ever since he became connected with Valiant.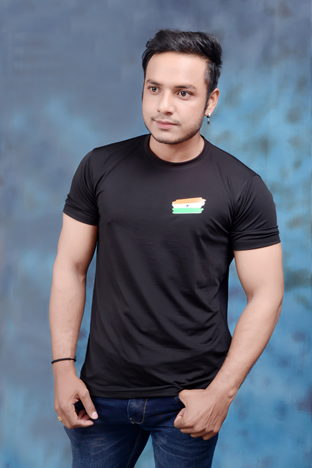 Mr vadodara Aman Rathod Becomes well known face in Gujarat. He won Mr vadodara bodybuilding show in 2021, then after his life becomes Dream joy ride, As he also become Brand Ambassador for well known Indian sports Brand Valiant & Followed by lots of advertisements & Events recently he was attended a event of valiant cricket team Uniform launched where he is a chief guest in that Event. He is very popular on instagram & has lots of Fan following.
This dream joy ride is a result of his hard work & his dedication, once time was there in Aman Rathod's life that he didn't had sufficient funds that he can persue his dream Bodybuilding he also works in optical showroom in very less salary, than he switched his job in marketing field due to financial shorts, besides his job of marketing he manages his dream of Bodybuilding, whenever he gets times, followed by his hectic schedule of traveling, & finally he gets his reward as a Mr vadodara in Bodybuilding in 2021, & than its goes on as he is now well settled & now he wants to becomes Mr vadodara in 2022.He told that please be dedicated what you want to do in life & belief on God stock to this 2 points & you will definitely got success
"Valiant is gaining a lot of prominence around the world"