Chandigarh, Punjabi singer and lyricist M Chahal, has come up with his new track 'Villy Boyz' which is creating a buzz among the audience. The song has been brought to the audience by 22 Records.
The song has been released on the Youtube channel of 22 Records. The song was released with a video featuring M Chahal himself. Chahal has lent his vocals while penned the lyrics and produced music for the song. Meanwhile, the music video is directed by Bal Chhabra.
M Chahal while sharing about the song said, "I happy that the audience is giving so much love to the song and we are receiving positive response as of now. I hope everyone is enjoying it."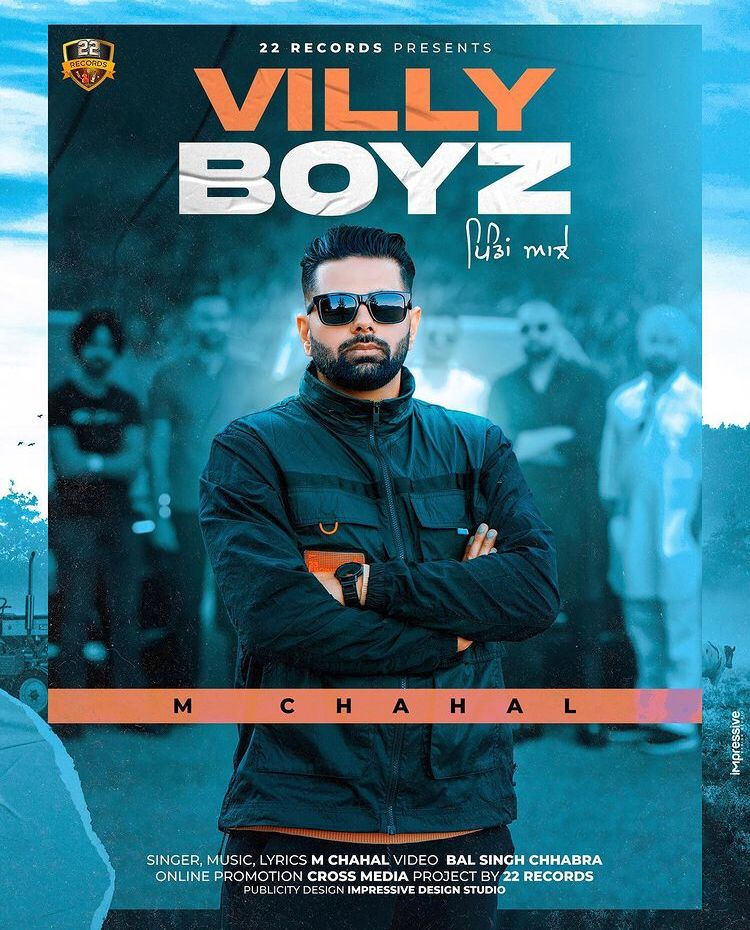 The music video was shot at different locations in Canada. The latest Punjabi track has received a lot of positive comments on social media and Youtube as well.
People on Instagram are showing love towards the song by making reels on it. Also, the song is trending on reels. It also received an overwhelming response from the audience on Youtube.
Fans claim that the song has won their hearts. The music and the hard-hitting lyrics related to village of Punjab and have managed to set the song apart. Like Villy Boyz, Chahal is all set to coming up with more projects in the coming future.